EMGZ321 – Digital, dual channel measuring amplifier with web browser interface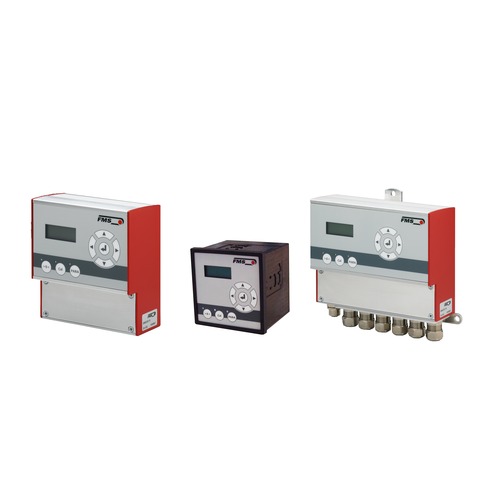 Precise tension monitoring over the measuring roller
Easy to operate and provides flexible set-up
Provides special monitoring functions and flexibility for application changes
DIN Rail, Wall Mount (IP 65), and panel mount
The EMGZ 321, a left /right strain gauge amplifier, measures the material tension on both sides of the roller independently. Thus it is possible to monitor the load distribution over the measuring roller with great accuracy.
The EMGZ 321 series can be used in connection with all FMS force sensors. This high-grade product comes as a plug & play unit and is easy to setup. More advanced users can access all the internal parameters via a clearly arranged front panel, through an
Ethernet /IP interface, or in a peer to peer configuration from a laptop or local PC.
General technical details
| | |
| --- | --- |
| Number of channels | 2 |
| Number of force sensors | 2 |
| Processor cycle time | 1 ms |
| Voltage output | 0 to 10 VDC; ±10 VDC, min. 1000 Ω, 12 bit |
| Current output | 0/4 to 20 mA, max. 500 Ω, 12 bit |
| Digital inputs | 2 inputs @ 24 VDC galvanically isolated |
| Relay output | 2 outputs (DC: 220 V/2 A/60 W; AC: 250 V/2 A/62.5 VA) |
| Power supply | 24 VDC (18 to 36 VDC) |
Available variants
| Bild | Name | Sensor feedback signal | Temperature range | Housing | Protection class | CAD data | Watchlist |
| --- | --- | --- | --- | --- | --- | --- | --- |
| | EMGZ321.R | ± 9 mV (max. ± 12.4 mV) | 0 to 50 °C (32 to 122 F) | DIN-rail mount | IP 40 | PDF DWG STP | |
| | EMGZ321.W | ± 9 mV (max. ± 12.4 mV) | 0 to 50 °C (32 to 122 F) | wall mount | IP 54 | PDF DWG STP | |
| | EMGZ321.S | ± 9 mV (max. ± 12.4 mV) | 0 to 50 °C (32 to 122 F) | panel mount | IP 20 | PDF DWG STP | |
Separate force evaluation for left and right
Plug & Play or utilize Ethernet connection
Freely configurable digital inputs and outputs
3 housing/mounting options
Precise tension monitoring over the measuring roller
Easy to operate and provides flexible set-up
Provides special monitoring functions and flexibility for application changes
DIN Rail, Wall Mount (IP 65), and panel mount
Converting, Metal, Paper, Textile, Aluminum, Coating, Digital printing, Labels, Fabrics, Grafic arts industry, Hygiene products, Laminating, Pastics, Plastic films, Food and beaverage, Non-ferous Metals, Offset printing, Narrow Web, Steel, Drying, Packaging