FMS-Calculator - Online Tool for Sizing Force Sensors
The FMS-Calculator helps you with the design and selection of the right force sensor for your application.
This easy and intuitive tool will display the results helping you with finding the optimal force sensor.
A force in the direction of the red dot from the centre of the load cell results in a positive signal output.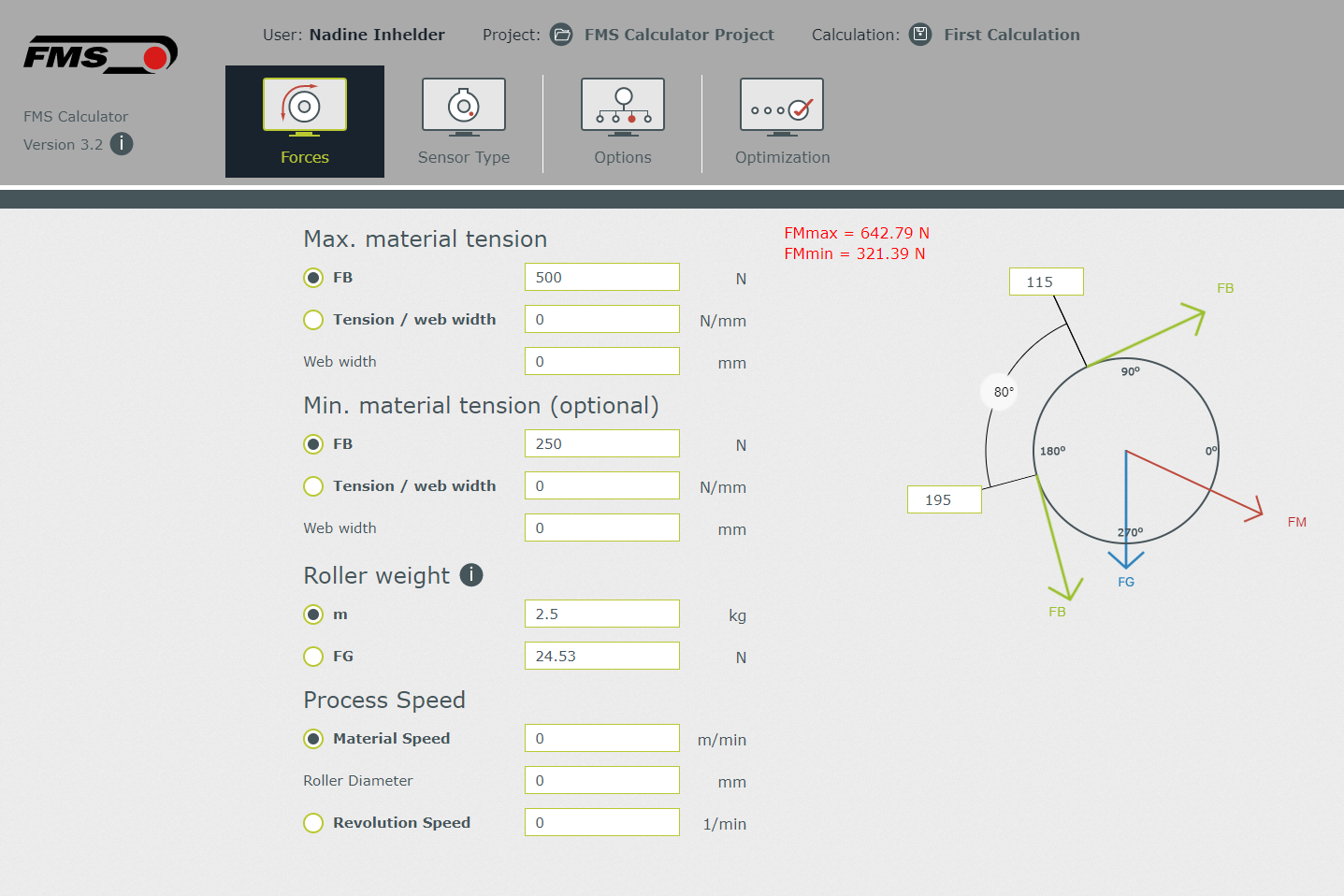 FMS-Calculator instructions.
Do you need support in operating the FMS-Calculator? Download the manual for ease of use.
Ease of operation - just 4 steps to the force sensor
Design documentation with variants
Sizing can be "shared" and edited in a team
All standard force sensors
All standard nominal forces
Easy handling via web browser
Clear and easy to understand
Reliable performance data
Browser-based, no installation necessary
Compliance with the calculated performance data