Are you looking for a versatile and powerful web tension controller for a demanding application? Then the FMS tension controllers with their universal mounting options are the right product for you.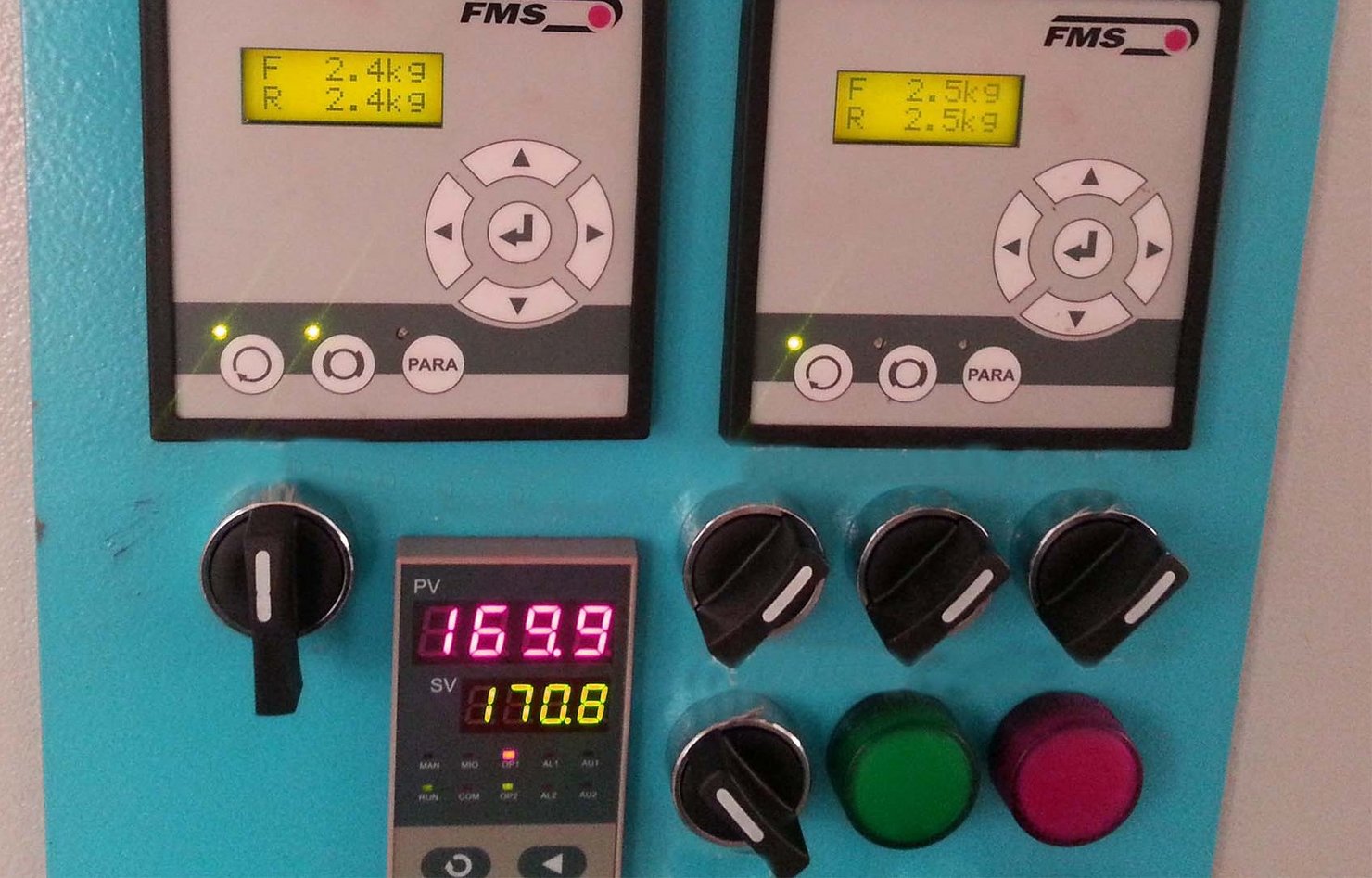 Versatile and powerful
Quick integration into the Ethernet network and real-time control via the bus
Universal mounting options
Can be used as brake controller or controller for drives
Optional EtherNet/IP interface
Available for wall mounting (IP65), DIN rail and panel mounting
Reliability and long service life
Maintenance-free operation
Lowest life cycle costs
FMS tension controller. Offers a wide range of applications.
Our controllers field of application is vast in processing or finishing webs and strips. With its design as a plug & play unit, the tension controller can be configured with minimal effort, for example, for rewinders or unwinders.
Flexible operation
All functions are very easy to configure via the control panel and LCD display. The extended parameter set can be accessed via a web browser and ethernet peer-to-peer network. FMS web tension controllers are cost-effective and universally applicable, even for the most demanding controller tasks.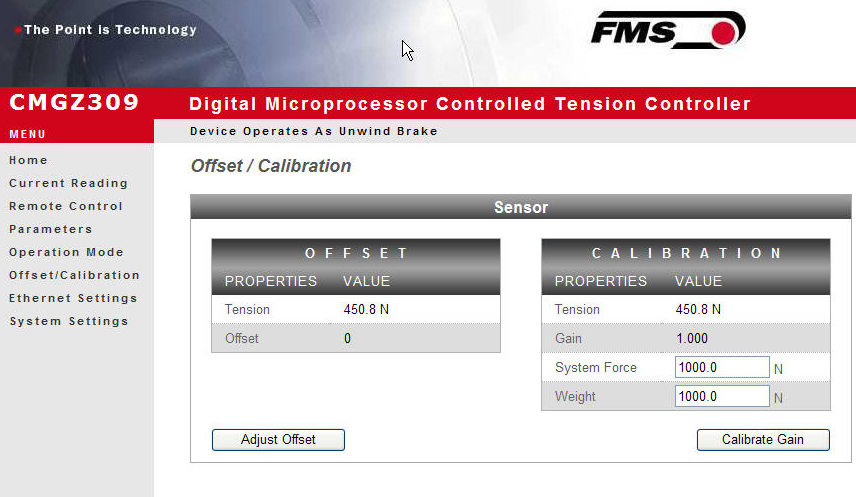 Design and function of the controller is optimized for precise tension control. It can be used either in rewinding or unwinding stations or as a brake controller or intermediate line drive. Signal processing and control are digital, resulting in excellent temperature and long-term stability behavior. The CMGZ309 operates on a control cycle time of 1ms. Fast response times, automatic start-up ramping functions, digital signal filtering functions, automatic offset compensation, built-in taper tension option, and many other features make the CMGZ309 a powerful, versatile and easy-to-use tension controller.