Continuous, fully automatic control of the pay-off brakes, continuous production with the highest repeatable quality
Easy retrofitting
Highest reliability
Cradle monitoring for increased machine safety
Without downtime for manual readjustment of the brakes
For friction type band and rope brakes
Simple set-up, maintenance-free, robust, with proven battery technology
4 digital inputs per brake actuator, integrated solution
Increase in productivity
Reliability and long service life
Maintenance-free operation
Lowest life cycle costs
System extension. For continuous brake control.
With this system extension, pure tension measurement becomes closed-loop tension control. The RTM X42.BC Brake Control substitutes the manual adjustment of the friction brakes on the cradles of cage or tubular type stranders. The pay-off forces on the reels are controlled in such a way that the reference value of the material tension of the strands or wires at the stranding point remains constant over the entire production period. The largely automated processes are easy to control even by untrained personnel. Continuous production allows double-digit percentage increases in productivity. By stranding with constant material tension, you get can achieve high quality production.
Easy retrofitting possible
Retrofitting is possible at any time thanks to the modular concept and the self-sufficient brake drives. Installation requires an existing RTM X42 system and the RTM X42.CC Control Center.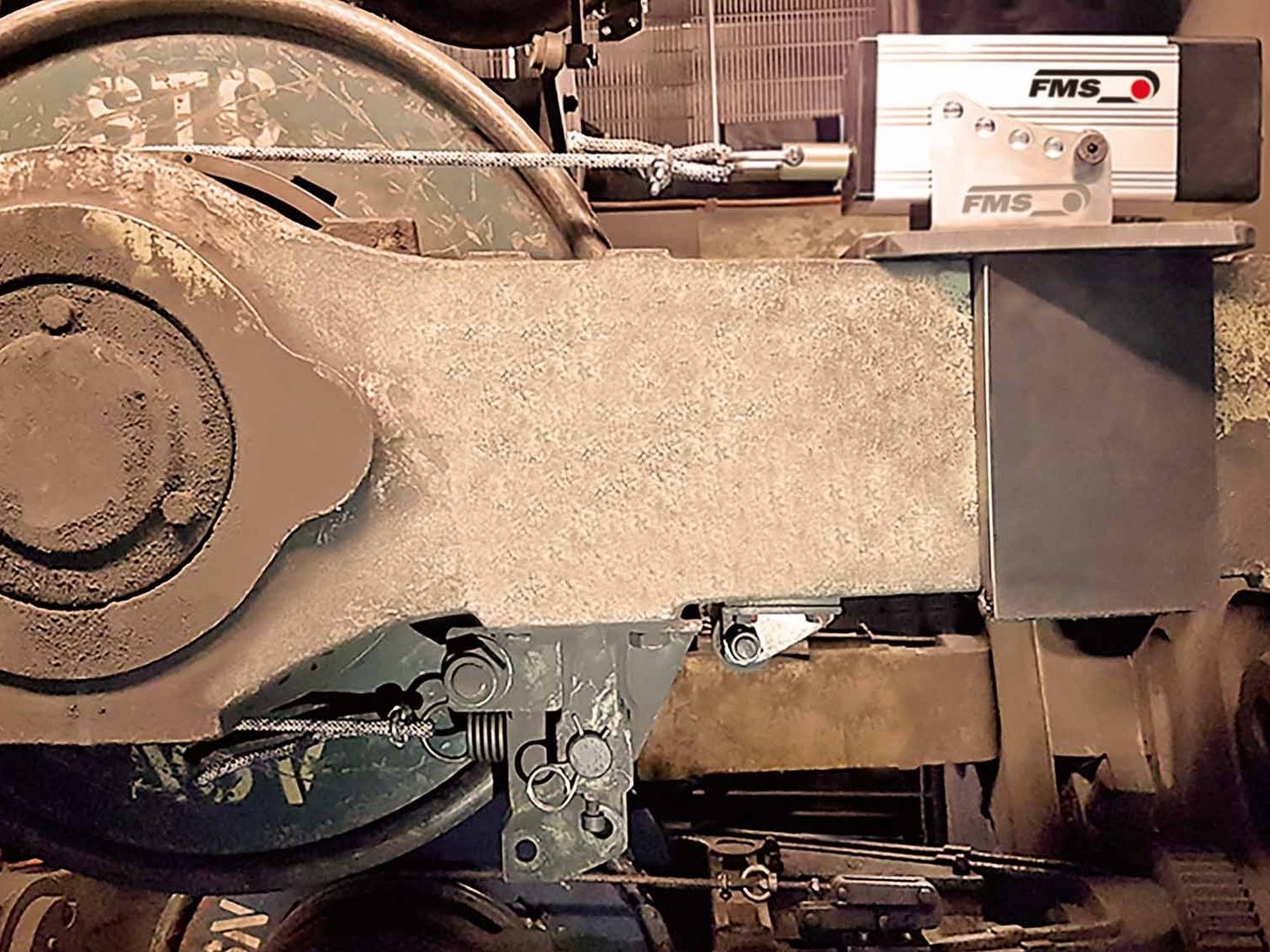 The RTM X42.BC Brake Control consists of a central transceiver and several independently operating brake actuators. Tension measurement and transmission of the measured data is realized via the RTM X42 system. The RTM X42.CC Control Center performs data evaluation, comparison of actual/reference values as well as control value calculation. The transceiver transmits the signal for adjusting the braking force by radio to the brake actuator. Each actuator is controlled individually and works independently of each other. By using proven radio and battery technology for the brake actuators, you do not need additional wiring or even slip rings for the power supply.
Communication of the individual system components is ensured via the integrated TCP Modbus protocol. It also forms the interface to your PLC via a suitable gateway. All available data is thus also available to the higher-level controller.