FMS belt scales are used for weighing every kind of heavy, bulky goods. The main areas of application are found in gravel works, quarries, mining and tunnelling or the recycling of building waste and excavated material. The main components of a belt scale are the measuring roller and the associated electronics.The electronic system evaluates and displays the most important parameters. The focus of development is on simple operation, a stable construction and the universal possibilities for control connections via Ethernet interfaces. FMS belt scales are second to none in terms of robust construction and reliable function .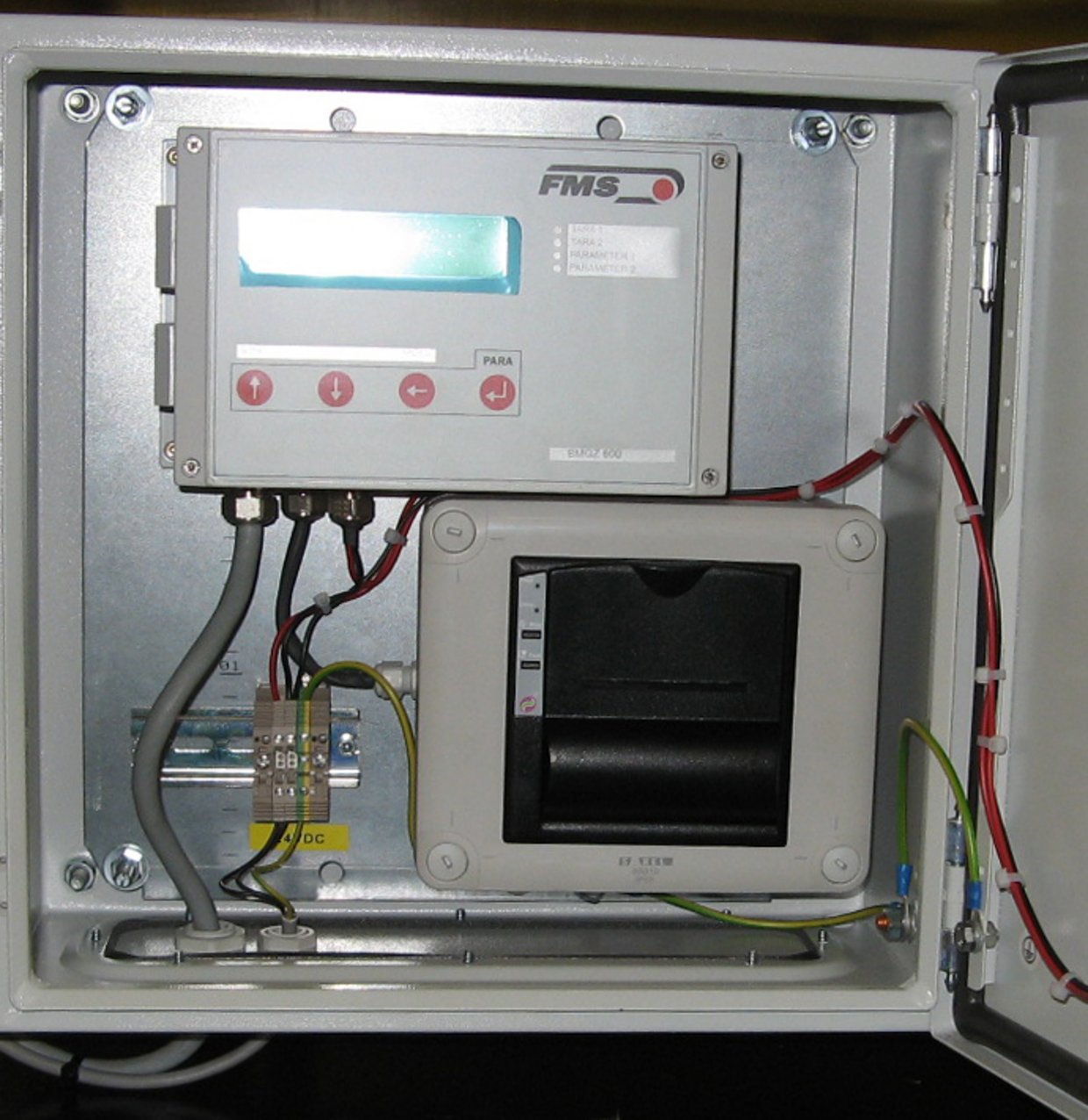 The electronics of the BMGZ600-series has been designed for the demanding applications of mobile and stationary conveying systems. The large display will indicate actual performance, daily amount, total amount and belt speed. A configuratable analog and digital output is available to connect additional displays or controllers. The integrated RS232 interface can be utilized to integrate the BMGZ600-series into a master control concept. Different housing options are available to allow field installation as well as panel integrated installation e.g. in a cabinet.
As an option, the BMGZ600-series is also offered as an integrated unit in a sealed cabinet. The BMGZ610-series as single channel version can take the input of a single measuring roller. The BMGZ620-series as the dual channel version will be able to display and process data coming from two independent working measuring rollers. In addition all BMGZ600-series electronics offer an optional Profibus interface.