Wire Tension Monitoring in Rotating Machinery RTM X42
Determination of the most important quality and process parameters
Universally compatible with every machine control (gateways can be found in our accessories program)
Modular and adaptable to every system size
Wear-free and low-maintenance, no wiring or slip rings necessary
Tension monitoring of individual strands or wires
Modbus interface as standard
1-42 measuring channels, which can be extended as required by the combination of several systems
Reliable radio transmission
Increase in productivity
Reliability and long service life
Maintenance-free operation
Lowest life cycle costs
Wire tension measurement. Are you familiar with the most important process data?
The telemetry system RTM X42 measures the tension of individual wires or strands in cage or tubular type stranders. Both the machine operator as well as your quality management receive access to these important process parameters. The tension values are displayed via the optionally available RTM X42.CC Control Center or in your existing PLC. Thanks to the standardized interface, your PLC can be connected quickly and very easily, and Anybus gateway can cover all common protocols.
Easy retrofitting without slip rings
Many new machines are already delivered with the RTM X42 system. For existing machines, the system can also be easily retrofitted due to the modular system design and the compact components. Since the RTM X42 system transmits the measured data by radio and the power is supplied by powerful and long-lasting rechargeable batteries, no slip rings are required at all.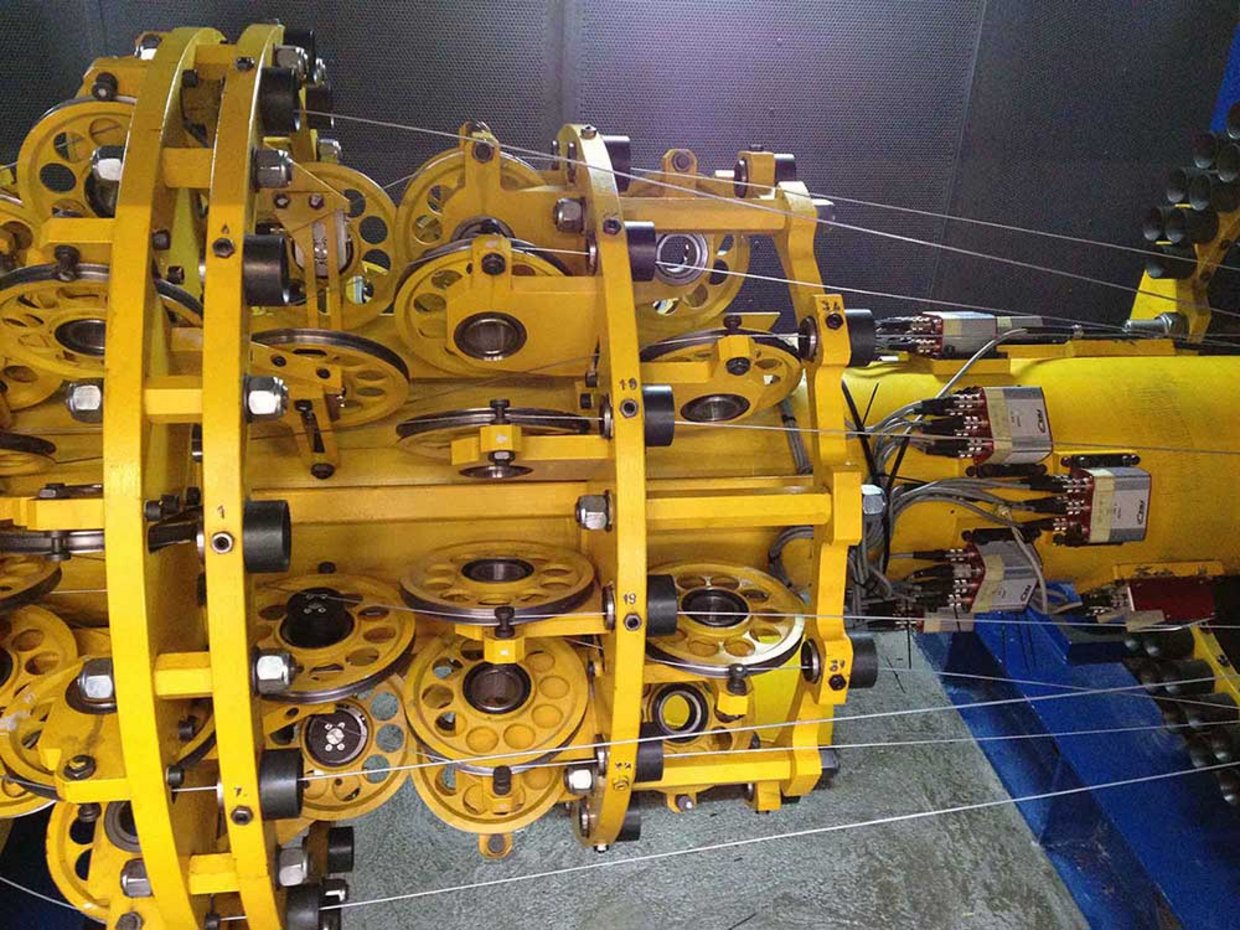 Monitoring without limits
An RTM X42 system can monitor up to 42 individual wires or strands. Thanks to the modular design, stranders can also be equipped with several parallel RTM X42 systems. Thus, the number of monitored single strands is virtually unlimited.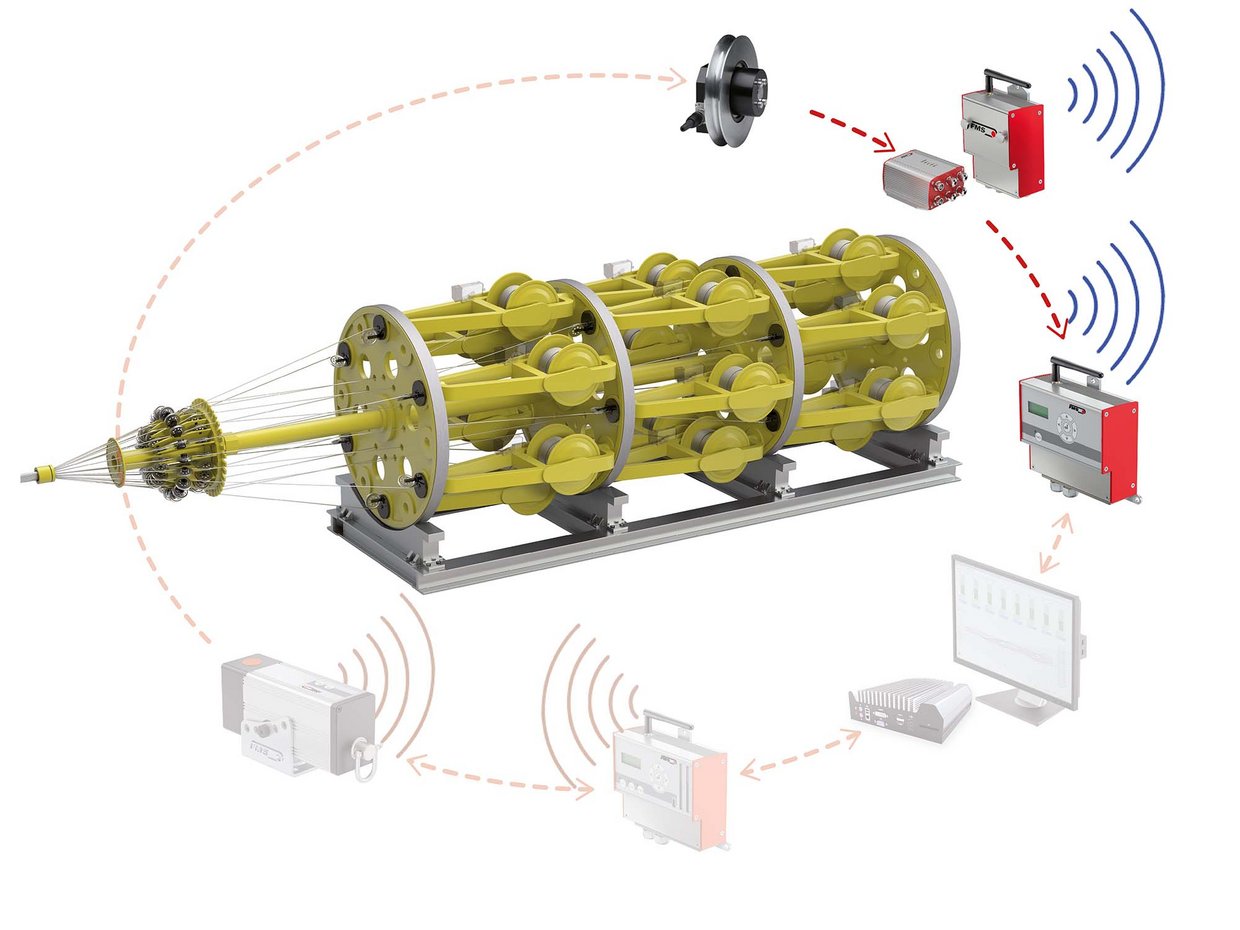 Function description
The RTM X42 system consists of a transmitter and a receiver. Depending on the number of measuring points, up to 10 extension modules are added. Force measuring rollers measure the wire tensions. The signals are then amplified and digitized by the integrated electronics. The transmitter reliably broadcasts the measured values over a 2.4 GHz radio link in real time from the rotating part of the machine to a statically mounted receiver, which is located in the periphery of the machine or on the control panel. The RTM X42 system uses the Modbus TCP protocol for data transfer. It can also exchange data using other protocols via a gateway (optional). The data is visualized and further evaluated and processed via the optionally available RTM X42.CC Control Center or in the PLC. Comprehensive system extensions enable the step-by-step expansion of the RTM X42 system from pure measurement to integrated closed-loop control system with detailed display and analysis capabilities.