RTM X42.CC Control Center
Are you looking for a system extension for process and quality control in cage and tubular type strander? The RTM X42.CC Control Center is your best tool for viewing, analyzing, collecting data and full closed loop control.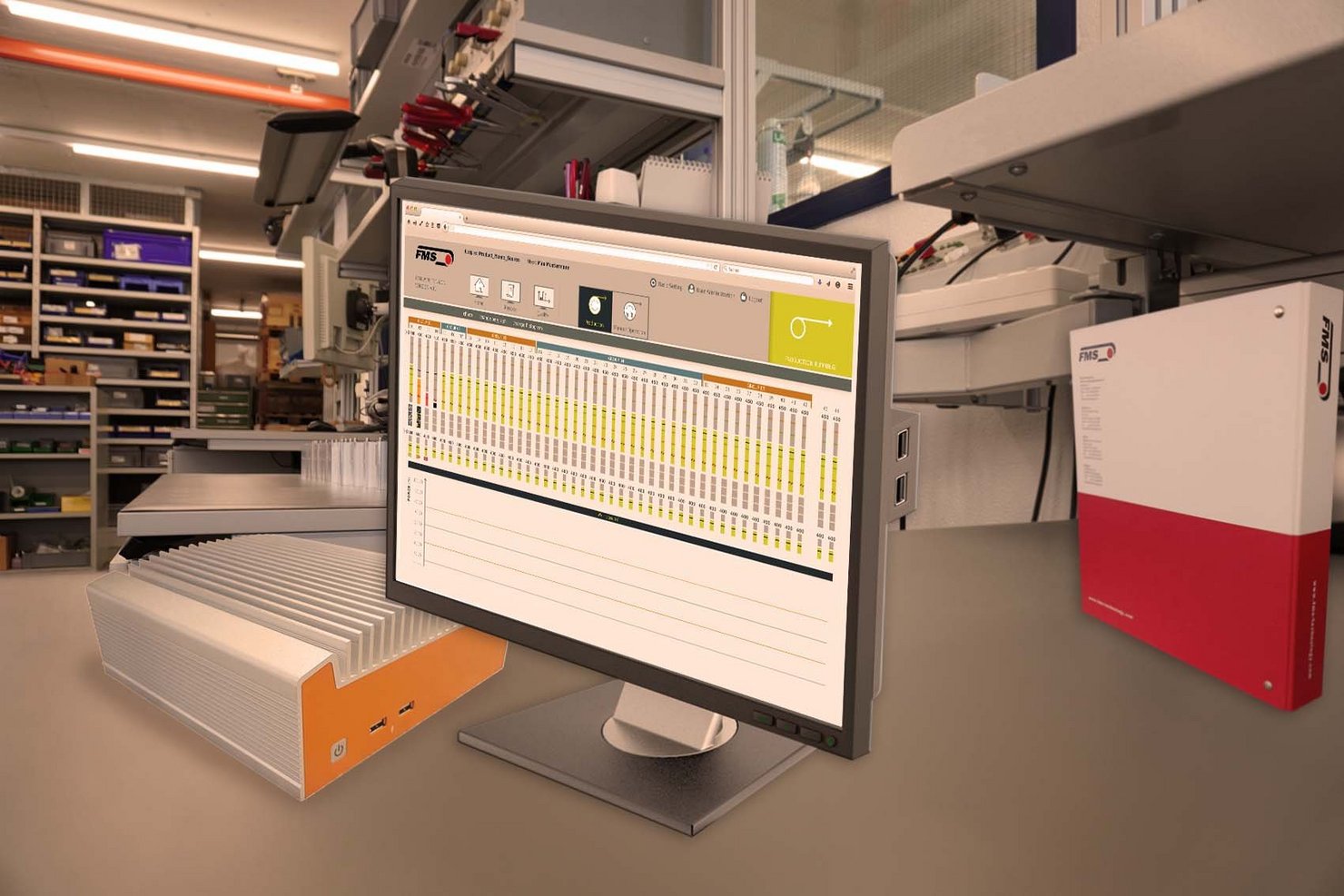 Important process data at a glance
Quality documentation for your customers
Ease of use
Fast machine setup/conversion to other products
Sound statements regarding system performance as basis for process improvements
Clear presentation of measured values
Recording, storage and printout of measured data
Integrated solution with user-friendly interface
Storage of individual recipes
Broad database for analysis
Production assurance
Reduction of complaints
Maintenance-free operation
Increase in productivity
Optimization of existing machines
System extension. For sound performance statements.
The RTM X42.CC Control Center is an extension of the RTM X42 telemetry system. The RTM X42.CC Control Center is a powerful tool allowing you to visualize, record and control wire tension. The RTM Monitoring & Control software focuses on the visualization of measurement data. However, managing the production parameters in the recipe manager and creating quality logs for your customers is also included.
Clearly structured overview
DThe software interface shows all relevant measurement and control parameters (only with RTM X42.BC Brake Control) at a glance. With the integrated recipe manager you can save, change and, if necessary, recall the system settings later for your respective product. This saves valuable time for managing different products through your machine. All functions can be operated directly at the machine or from any workstation via a browser and the corresponding network connection. A clear user administration facility ensures controlled access rights and operational safety based on your organizations needs.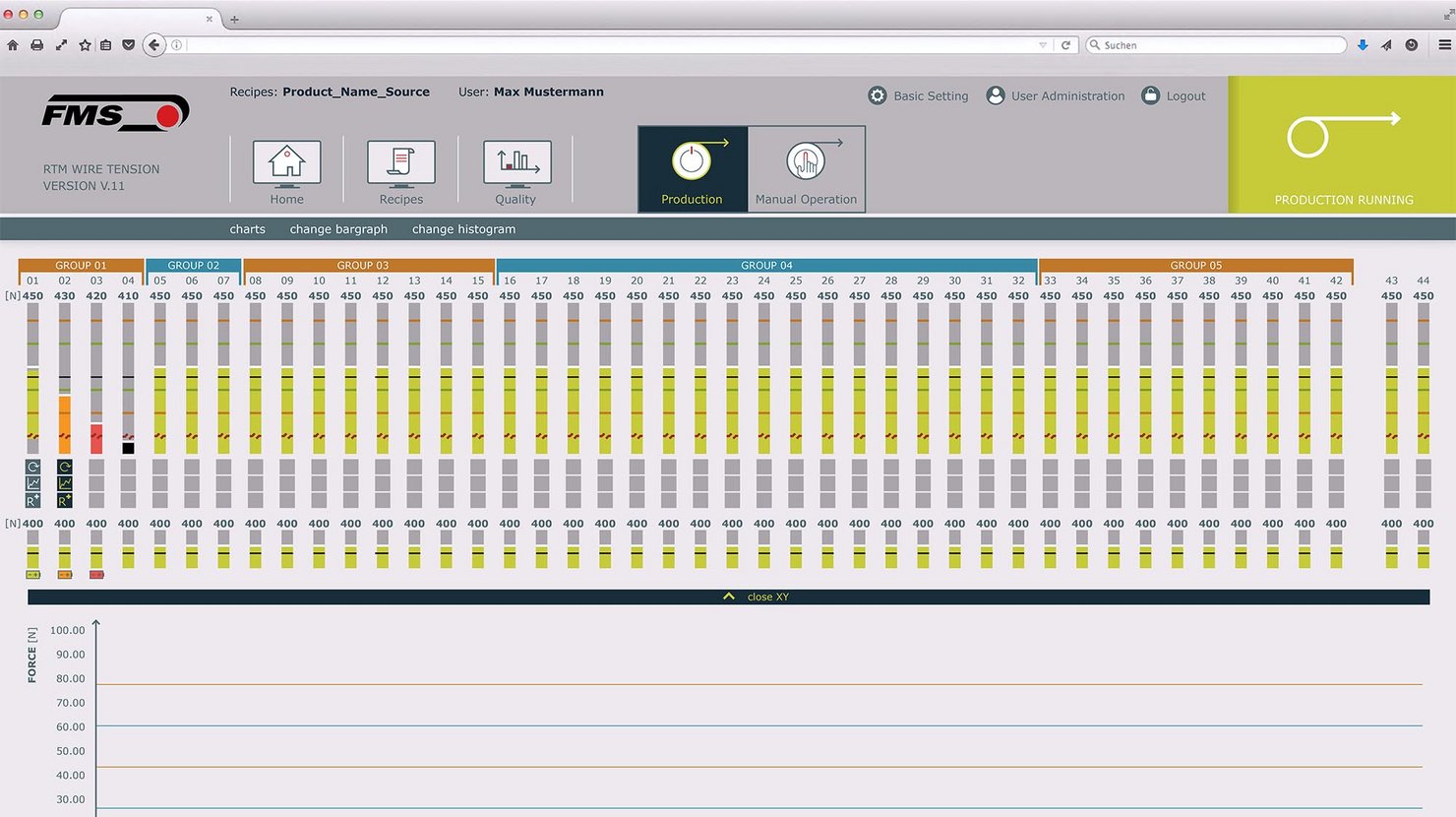 The RTM X42.CC Control Center essentially consists of an industrial computer with monitor. It is enclosed in an encapsulated housing to protect it from environmental influences. The software is a special FMS proprietary development that offers different functions:
Configuration of the RTM X42 system
Visualization of the measured data
Quality manager for documentation/archiving of product quality and system data
Recipe manager for recipe administration
Control algorithm (for RTM X42.BC Brake Control only)
User access level facility to accommodate everyone from power users to machine operators.
Communication with the RTM X42 system is realized via the MODBUS TCP protocol. The software can be run on any network-capable computer with browser.