Higher production speed
Lower downtime
Minimum scrap
Short amortization periods
Network capabilities
Coating and laminating
Printing
Labeling
Adhesive tapes
Slitters
Easy integration
High machine speed
Long service life
Low life cycle costs
Challenges of the converting industry.
There are a number of challenges in the converting industry, for example, in the variety of product variants, the high degree of automation and the expectation of short set-up times. However, existing solutions often make the necessary improvement time-consuming, complex and costly.
Our solutions
Precise measurement results as the basis for fast control and high production speeds with constant material tension and lateral alignment. This is essential for efficient operation – with high productivity and the best possible quality. But it does not end here.
Additional benefits
FMS goes one step further. We differentiate ourselves with our products from the competition and, with customization, we also find solutions that go beyond the standard range. Timely, uncomplicated and with superior technical know-how.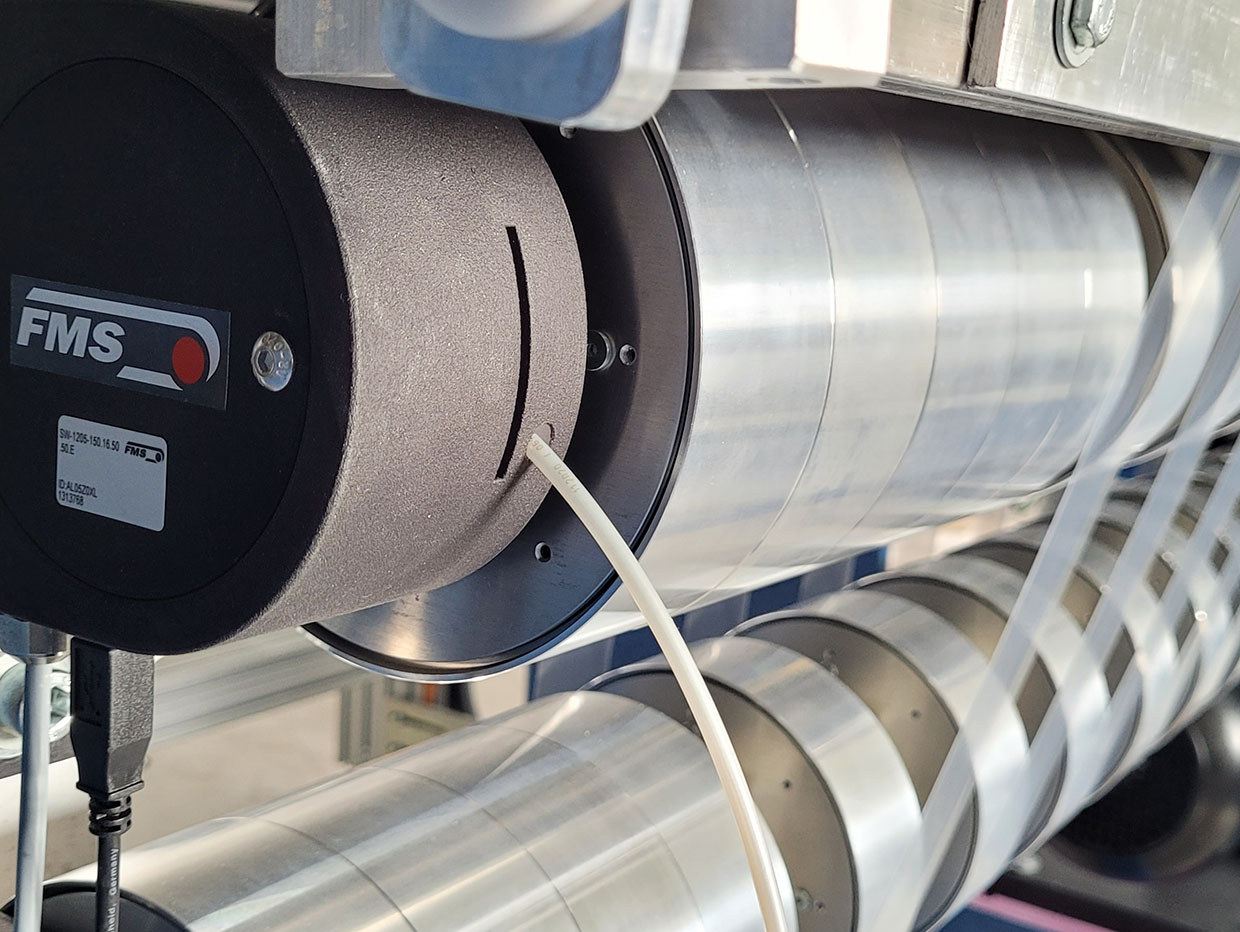 Advantage
High-quality materials, expert craftsmanship, and a superior design guarantee shorter set-up times and a long service life, even under the harshest conditions. Viewed over the entire product life cycle, this means you will increase productivity and improve the quality of your products.
Durability
Our solutions are the first choice for many machine builders in the field of industrial production. Some of our products have been used under the harshest conditions for decades and come back to Switzerland only for overhauls to continue operating reliably.